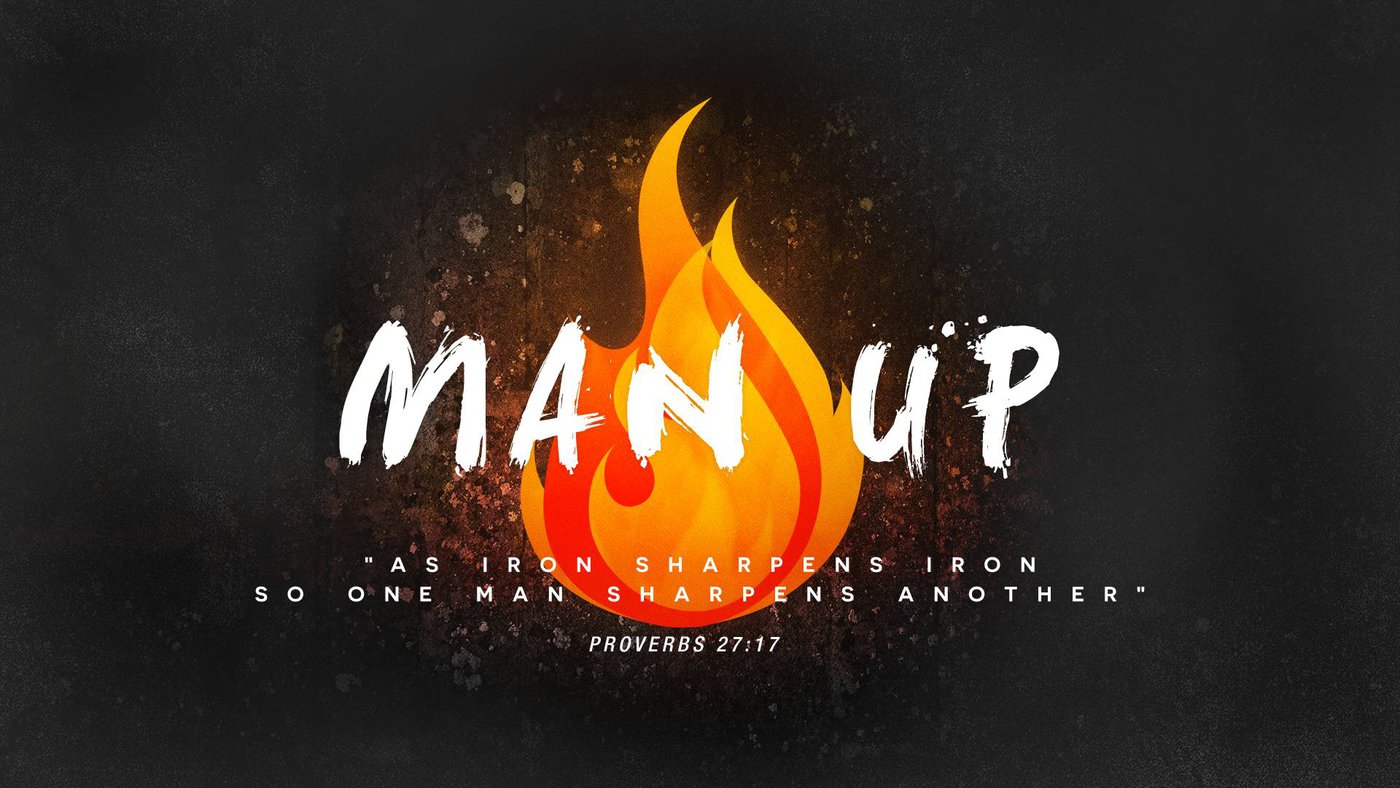 Man Up Men's Ministry
Mission Statement
Man Up is a campfire that will stoke the Holy Spirit's fire in men by drawing them near to Christ, his word and other men, so their hearts yearn and burn with passion for God and his will to be done in their lives.
"A church is kind of like a campfire. In a campfire you've got all these red-hot coals. If you remove one single coal and set it far away, it will cool in a matter of minutes. The fire goes out, and the coal goes dark. But, if you take a coal that's lost its fire and put it back into the fire, it gets hot again. That's the power of fellowship." Rick Warren
"As Iron sharpens iron, so one man sharpens another." Proverbs 27:17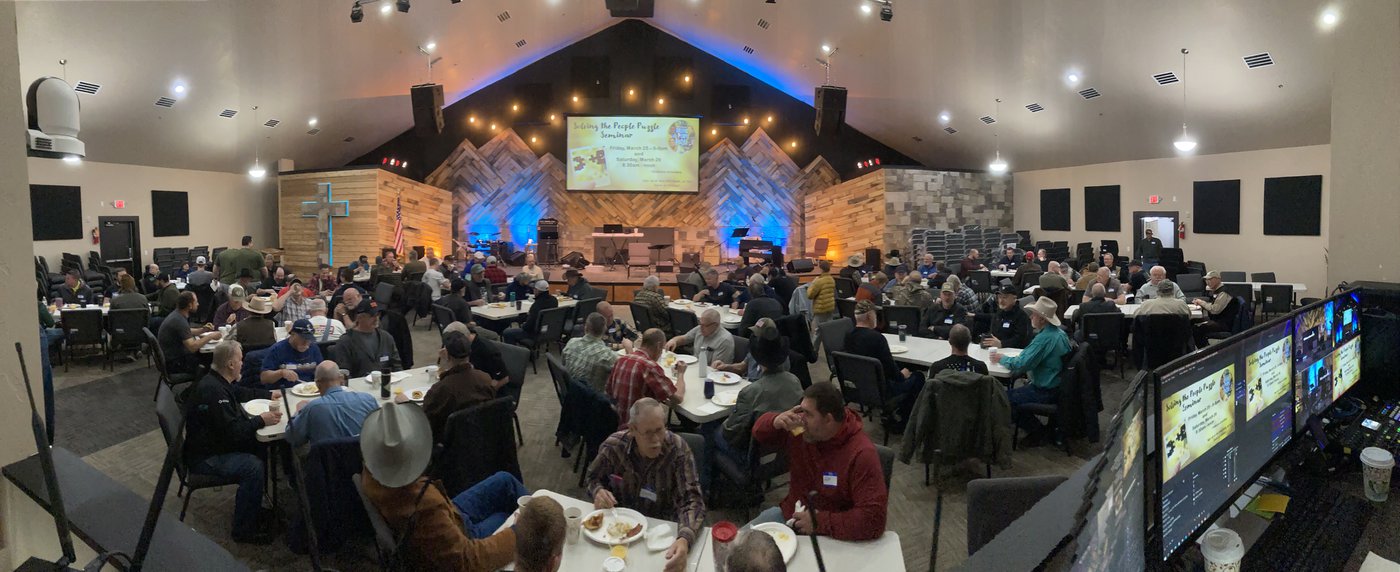 Man Up Monthly Breakfast
When: 8:00 – 10:00 on the 3rd Saturday of every month, September – June
What: Men share their testimonies or stories of their lives and we invite speakers to teach on topics that are relevant to living the Christian life as men.
Format: We begin with prayer, enjoy breakfast and fellowship together, say the pledge of allegiance and then listen to our guest speaker and spend some time discussing the topic at our small group tables.
Who: Men of all ages attend and are invited. Due to some topics that are addressed, it is recommended for young men in Jr High and up.
Where: Crosspoint Community Church
Man Up Weekly Bible Study Group
When: 8:00 – 9:30 AM Saturdays beginning September 24, 2022 and ending on June 24, 2023
What: We are using a study called "The Pursuit" which challenges men to model their lives and their manhood after Jesus. We will examine eight characteristics modeled by Christ to include, identity, integrity, purpose, surrender, passion, commitment, compassion and influence.
Format: We begin with prayer and the pledge of allegiance , watch a 10-15 minute video teaching by Rick Burgess, a bestselling author and co-host of a nationally-syndicated radio show and then we spend the remainder of our time answering questions and discussing the video content and pertinent bible passages in small groups of up to six men. Coffee and pastries are provided.
Who: Men of all ages are invited. Recommended for young men in Jr High or older.
Where: Crosspoint Community Church, Kid Min Room
Got Questions?
If you would like additional information about our Men's Ministry, simply click the button below and get in touch with us!